No-cost HR and benefits compliance services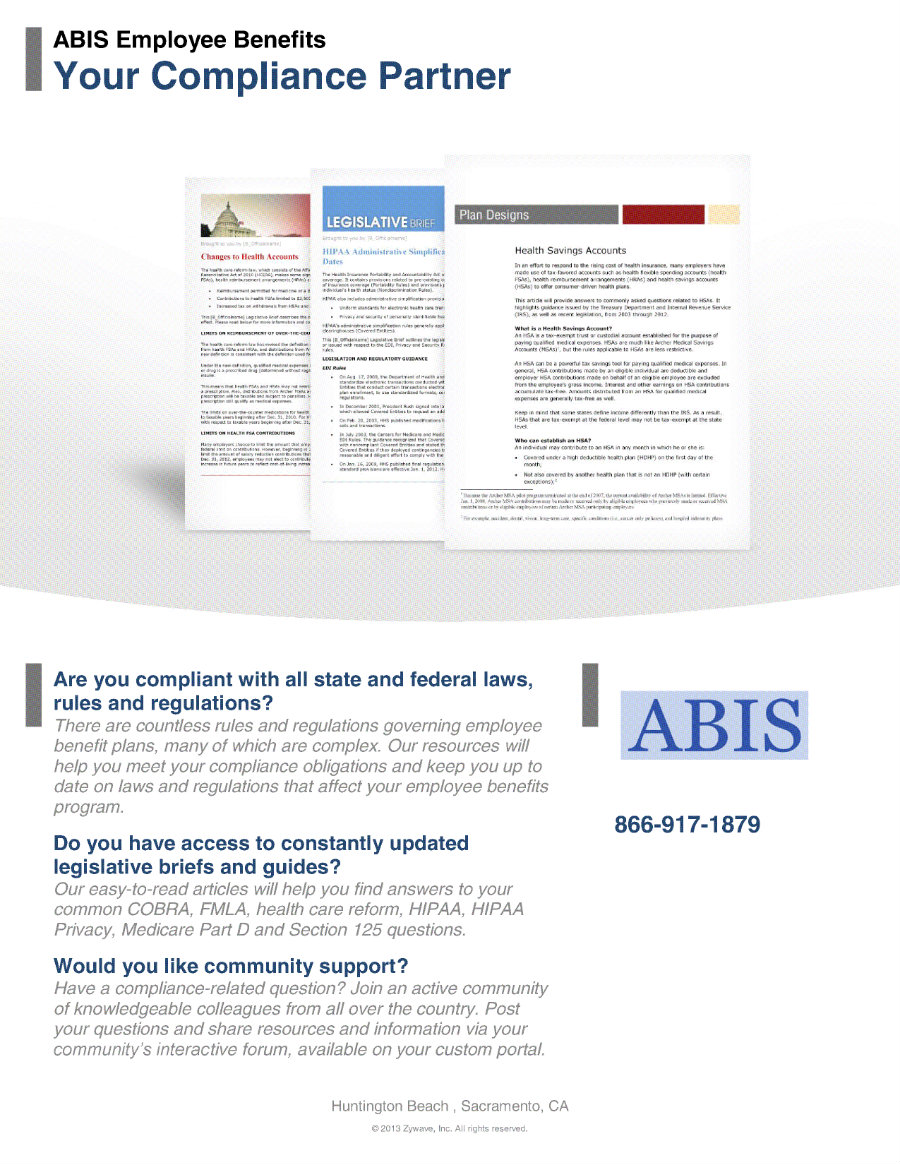 Managing employee benefits comes with a host of legal concerns to take into consideration, with serious penalties for noncompliance.
When regulations or laws change, how do you find out? Does your broker provide you with timely updates, or do you find that information yourself?
Do you feel comfortable that your company complies with all benefits legislation, including COBRA, FMLA, ADA, HIPAA and health care reform?
As a benefits coordinator, sometimes tricky or confusing situations arise; often the best strategy is to seek advice from other benefit professionals.
At ABIS we make a point of staying on top of changing legislation, so you'll have the latest information as soon as we do. Plus, we offer monthly and quarterly newsletters discussing the latest in benefits trends and legislation.
Our agency provides legislative guides and educational articles that detail relevant benefits laws and help you apply those laws to your business to stay in compliance.
And if that is somehow not enough, you'll have access to your own online community forum, where benefits and HR professionals can get advice and share their own experiences.
This is just one of the advantages an ABIS client has, but it might be the most important one of all.  After all, the best legal situation is the one that doesn't happen.
Click here to download a small sample of the compliance services we offer to clients.